Best sellers
Regular Price: $1,599.00
Special Price $999.00
Regular Price: $2,499.00
Special Price $1,999.00
Welcome to Wiserobot
We are a vibrant and dynamic team that specialize in Magento and WordPress development as well as managed outsourcing for off shore clients that are looking to lower costs while retaining the highest possible quality of work.
Our motivation is to build modern, efficient, simple and clean e-commerce store fronts as well as easy to use but elegant websites and complex custom applications for both large and small business's with unbounded enthusiasm and flair.
Testimonials
It's very rare to find this level of expertise in one firm. Even more rare when the firm charges off-shore rates.

livesuperfoods.com
To date, WiseRobot have been able to create anything we have asked of them, well beyond what we thought Magento could ever be capable of.

storables.com
I would recommend WiseRobot to any company looking to customize their Magento platform.

fieldsupply.com
I want to pass along our appreciation to the staff at WiseRobot. Your expertise in Magento, and its integration with other platforms is invaluable to SFO.

sportsfanoutlet.com
We at Badgeland live off good SEO and it takes more and more effort to stay at the number one spot in Google Search. WiseRobot understands this (not all development agencies do) and have implemented all our ideas, fast and with a great results

CEO Badgeland/Stickerland/Magnetland
WiseRobot turned out to be the perfect company. They understood my brief perfectly, ensured I was comfortable with proposals and produced a first class product.

Board non-exec director, UK
their work and our relationship to date leaves me no reason to hesitate to recommend them to anyone

Chief Operations Officer rufflebutts.com

ChannelAdvisor to Magento Connector

WiseRobot's ChannelAdvisor module helps you connect your Magento store to the marketplaces through this increasingly popular service, our module is highly configurable and can support even the most complex business logic between your Magento store, ChannelAdvisor and your shipping solutions or ERP systems...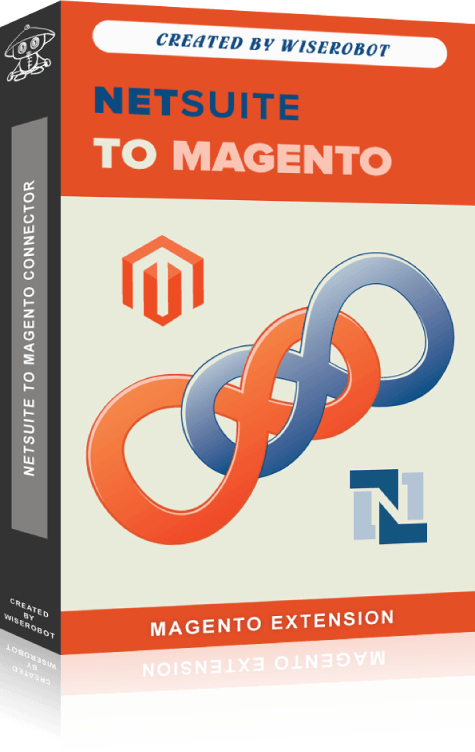 Netsuite To Magento Connector

Need the power of the NetSuite ERP combined with the Flexibility of the Magento Sales platform? Look no further than here our connector enables the flow of all data in realtime from NS to Mage and vice versa, you can manage all your data in either Magento or Netsuite that is up to you, our module takes care of the rest and makes sure that your data is synced perfectly.